The Sound Opinion
Music criticism, opinion and random thoughts
Hey!!! If you're a music geek and wanna write about it, you should post here!!! Drop me an e-mail @ matthewberinger@yahoo.com & I'll get you added as an author
Dec 1, 2006
Greg Z's Top Ten Albums of 2006
Well, I have to say it wasn't the best year for new music, but definitely a lot of great stuff out there. A lot of good lists so far. I hope you'll enjoy mine.
1. Beck - The Information
What can I say, I love Beck. I guess he's not indie or underground enough to make anyone else's list, but his talent cannot be denied. Beck is one of the few artists that makes great album after great album all while continuing to explore new sounds. This album mixes his quiet side with his energetic side. It's sort of a funky Sea Change, which is one of the greatest albums ever. Producer Nigel Godrich did a great job of combining funky beats with introspective lyrics. I don't buy albums too often these days, but the packaging alone was worth the price of the album, which included stickers to make your own cover and a bonus dvd which Beck made homemade videos for each track. I saw him in Chicago in October and the table jam was something to see. They had make your own T-shirts with iron ons of the same stickers that were in the album package. C'mon, what artist is cool enough to do that?
2. Yo La Tengo - I'm Not Afraid Of You And I WIll Beat Your Ass
Yo La Tengo is one of my favorite bands. Probably the best thing about them is their consitency of being inconsistent. You never really know what your going to get from them. This album returns to familiar territory and while there's nothing groundbreaking here it's just a solid album that old and new fans should enjoy.
3. Medeski, Scofield, Martin, and Wood - Out Louder
Next to Phish, MMW is probably the best live band I've ever seen. They only get better with John Scofield added to the line up. They continue with the same dance/groove oriented sound of 1998's A Go Go on this album. Whether you consider them acid jazz or jam band they always make it fun. They will be at The Rave (Boooooo) Dec. 8, so do yourself a favor and check them out.
4. Miho Hatori - Ecdysis
Most famous as the other half of Cibo Matto, you've probably have heard on other albums from the Beastie Boys, Gorillaz, and a few compilations. If your like me, you're a sucker for female singer/songwriters with soft/melodic voices. Miho delivers pop songs similar in sound to some of Bjork's work. Charming and fun.
5. Yeah Yeah Yeahs - Show Your Bones
Not quite as good as Fever To Tell, but less screaming from Karen O makes for a more listenable sound.
6. Subtle - For Hero: For Fool
Doseone is a madman. No words to describe this one.
7. Stereolab - Fab Four Suture
Again, my penchant for female vocalists kicks in here. This album has much of the same sound of previous albums, but it's still as enjoyable as ever. Laetitia Sadier's heavily accented vocals and her use of French lyrics remind of walking through the streets of Paris on a rainy afternoon. If you haven't heard them before I would suggest getting Dots & Loops.
8. Eagles of Death Metal - Death By Sexy
Pretty straight forward rock album. A lot of fun.
9. Saint Etienne - Tales From Turnpike House
Excellent Euro dance pop.
10. Dave Holland Quintet - Critical Mass
Follow up to 2005's Overtime. Pretty straight forward jazz with some nice grooves.
Best of the rest:
TV on the Radio - Return to Cookie Mountain
Wasn't too familiar with these guys before, but I really liked this album.
J. Dilla - Donuts
Great set of instrumentals from the late hip hop producer. Easily one of the best producer's of the last ten years, this album showcases his abilty to mix samples with jazzy beats.
Metallic Falcons - Desert Doughnuts
Eerie.
Ghostface - Fishscale
Classic hip hop from the Wu Tang Clan's most consistent member.
Charlotte Gainsbourg - 5:55
Not much to her vocals, but great production from Nigel Godrich and Air. You may have also seen her in the film The Science of Sleep as Stephanie.
Thom Yorke - The Eraser
Another Nigel Godrich produced album. A little dull at times, but not a bad solo outing.
The Flaming Lips - At War With The Mystics
Pavement - Wowee Zowee: Sordid Sentinels
Who doesn't like Pavement? Gotta love all the bonus material on this deluxe reissue. Lets hope for a reunion sometime soon.
Posted at 10:58 am by Top Ten Albums
Permalink
Erika's Top 8 Albums of 2006 (Musically challenged)
Well, we all know I'm fairly musically challenged and tend to listen to "old" music. So, here's what I could muster up. My top 8 albums of 2006:
Belle & Sebastian: The Life Pursuit
Yes, my all-time favorite (should have gone to NYC with Matt) has come out with yet another smash album, their 7th full-length album. The Life Pursuit has a sound building on 2003 Dear Catastrophe Waitress album bur further delving into the sound of pop retro and moving further from their folk with which they made their name. Not to mention, Murdoch's lyrics are at turns witty, insightful, assertive, and sardonic. I only hope this group keeps on going (and makes another trip to Wisconsin!)
Jenny Lewis and the Watson Twins: Rabbit Fur Coat
For her first solo album from Rilo Kiley, this has been a total hit! With two performances at the Pabst Theater this year [I only made it to the first] Jenny is on a roll. Like most of these other artists, her ability to storytell is fascinating. Her tracks are easy strumming and likeable melodies, a great variation of vintage country and pop. The back-up Twins are incredible.
Neko Case: Fox Confessor Brings the Flood
Case has an astonishing collection of rich eccentric lyrics that leave the songs as a whole up to interpretation. I've never been much of a country fan, but her work hardly qualifies as country music. A most outstanding live performance, she blew us away with her appearance at the Pabst Theater. I would love to see Case again and await another beautifully written album, hopefully we won't have to wait too long.
Tilly and the Wall: Bottoms of Barrels
Their second album and also produced by Team Love (think Jenny Lewis), is a collection of bright, big-hearted melodies that are always in movement. To me, it's like a sing-a-long. I love how they three sing and shout together in such perfect childlike fashion. Wonderful pop music-- perfect for singing and dancing and forgetting your troubles and feeling an absolute connection with your inner child.
m.ward: Post-War
As Toronto Life said, "M. Ward is making folk music cool for a new generation of listeners." I can't help but completely agree. The album has some beautiful, catchy songs that you can't help but to tap your feet and wiggle your head to [while sitting at a desk at work].
Rainer Maria: Catastrophe Keeps Us Together
Who doesn't love a trio of Wisconites making it big? Rainer Maria's new album Catastrophe keeps getting better and better. With its poetic lyrics and resounding metaphors, you can't help but want to sing along.
Gnarls Barkley: St. Elsewhere
I really did LOVE the single "Crazy." Love it the instant I heard it on the radio. An eclectic mix of funk, pop, rock, and hip hop [creating a style of music unique as it is reminiscent] these tracks totally make you move! "Does that make me crazy?"
India.Arie: Testimony: Vol. 1 Life & Relationship
Like a true woman, India Arie gives us another album that gives her earnest expressions of self-righteousness. Set to comforting folk-tinged R&B, I can't wait to hear her next volumes. Her upbeat attitude makes you wonder why you can't live the same easy, unrestricted life.
Posted at 08:35 am by Top Ten Albums
Permalink
10.) Bruce Springsteen
9.) Caliphone
8.) Justin Timberlake
7.) Sparklehorse
6.) The Coup
5.) Tom Waits/Gnarles Barkley (tie :-)
4.) Belle and Sebastian
3.) Hot Chip
2.) Joanna Newsome
1.) Jenny Lewis and the Watson Twins
-Anonymous
Posted at 12:28 am by Top Ten Albums
Permalink
Nov 30, 2006
Tim's Top Ten of '06 OR, Wait, ten albums came out this year? And they were worth listening to?
My brother Matt sets out rules on his Soundopinion blog every year and this year I felt the need to apply myself. This list is in no way, shape or form an educated list, just music that I've been listening to.
Since we must build suspense awaiting the actual list here are the honorable/dishonorably mentions.
Close but no cigar: Zero 7 The Garden
A band that made it's money on three Scandanavians with more lo-fi sensibility than Portishead, and voices that rival Billie Holiday's soul took a big hit in this album. They made an attempt to redefine their sound, which while it still sounded great, the highlights were in the wrong place. Separating the album into its parts this is all around a good album. The music has an interesting combination of lo-fi sensibilities and Burt Bacharach-like melodies. Unfortunately the use of brass and more upbeat arrangements seemed to undo the album by overplaying the vocals. Ultimately a good album that brings the Zero 7 feel into a new sound, but in doing so they lost a lot of what made them great and top ten worthy.
The Defibrillator Award: Bjork Drawing Restraint 9
I know this album is from last year, but I didn't know it existed until last month. Plus, it wasn't released in the states until two months after everyone else got it. So that has to buy me some leniency. The reason this gets a mention is not because it is a great album, which it is. It gets mentioned because I just want to say "Thank god she bounced back from Medulla." Medulla was an album where she experimented with beatboxers and her own breathing rhythms in an album that didn't use instruments. It came out sounding like an orgy looped through a sound box. Creative triumph? yes. Replay value? no.
Drawing Restraint 9 is the soundtrack to the newest installment in the Drawing Restraint series of movies. As such this album has a lot of Japanese influence, in fact she gets one of the world's greatest sho players, Mayumi Miyata, to play. It also retains the charm of Bjork hearkening back to Vespertine. Let's face it, Bjork needs something more than her panting to back her voice. This album revived a flatline case.
Unexpectedly fun: Ben Folds & Rupert Gregson-Williams Over the Hedge Soundtrack
I almost put this at number ten, but I couldn't in good conscience do that. I have a soft spot for William Shatner singing a child friendly "Rockin' the Suburbs" with Ben Folds though. Besides that it actually is a solid album. The first track is a melancholy song about being alone by Ben Folds called "Family of Me." There's also a great cover of the Clash's "Lost in the Supermarket" that serves very well in this album.
We know that Ben Folds does good work, but Rupert Gregson-Williams managed to work with Ben Folds in writing the score, it would be interesting to see how much he actually contributed, but it's hard to tell since his most significant contribution to music recently was the score to Battlefield 2, and unless you're a gamer who plays for the music, you wouldn't notice. The actual score fit the movie very well and with Ben Folds's help it had a very good feel to it. Nothing spectacular, but good enough I thought I'd mention it. Besides, Shatner rocks. Anyone who disagrees can take it outside where we'll settle it like men, that's right get your bat'leth (If you can correct me on continuity here, shame on you.)
What's more fun than talking about William Shatner though? You guessed it, slamming Robbie Williams. Behold. The most disappointing album of the year. When you've drank all you can of the finely brewed coffee of music all you have left are...
The dregs: Robbie Williams Rudebox
If I would describe one album as craptacular this year, it would be this one. Robbie Williams takes the cake, serving tray and spatula on Rudebox, that's why this one can only be described as "Nice Try" with a snicker. He bragged before the release that this would be his favorite and best album. It might be his favorite, but then we'd question his taste. He made an attempt to create a hip-hop album this year after two very good rock albums in Intensive Care and Escapology. The rhymes are insipid, the beats are too catchy to be any good, and the ones that aren't catchy are, let's face it, awful.
The album had a couple of songs that were stomach-able, like "Life on Mars" which was close to his previous material, but not close enough. Just when you think the album might have some redeemable qualities, along comes the song "Dickhead" a thinly veiled attack on everything that ever made him angry. Everyone from the person who lets the dog go to the bathroom on his lawn to Radiohead is in this song. This attempt at shock gangsta' pop, my head is still reeling in disbelief, is the last track for some reason solidifying anyone's opinion on the album. After hearing Robbie Williams say "Why you dis my bra', dickhead" you will never be the same. Williams needs to put his tuxedo back on and start again from "Millennium" and find out where he went wrong.
Top Ten
10: John Pizzarelli Dear Mr. Sinatra
Son of the legendary guitarist Bucky Pizzarelli, John has made his own niche becoming more recognizable than his father. This album is less about his jazz guitar skills and more on his voice. The album, a tribute to Frank Sinatra, is a collection of songs that are recognizable as songs made famous by the Chairman of the Board. So there's no point in talking about the quality of writing, but there's not point in asking if he does justice to them either. Pizzarelli, despite being less than creative in the past ("Errand Boy for Rhythm" is the same song as "I've Got Rhythm" hoping that no one would notice) arranges each song in a fresh way making it sound like Frank Sinatra's greatest songs are being performed by the Nat King Cole Trio. Overall a great album and my favorite Jazz album from the last few years.
9: Nine goes to two EPs both by phenomenal bands that didn't deserve higher than nine because they were lazy this year.
A.The Polyphonic Spree Wait EP
If only the Fragile Army would have come out on one of the first three release dates they had for it. Sadly all fans of the Polyphonic Spree have to feel mocked by the release of an album called Wait. Five songs, most of which covers of standards from the time when Polyphonic Spree was simply Tripping Daisy. Covering Nirvana's "Lithium" was an interesting touch because instead of the hateful sounding song it was, Polyphonic Spree makes it sound almost hopeful. But the shining star of the album is "Mental Cabaret." More high octane than most of the Spree's material and a little rougher. The 24 piece band had better hurry out with Fragile Army though. A lot of people were impatient before, but this made them hungry.
B.Roger Clyne and the Peacemakers Four Unlike Before
This one shares a space for a couple of reasons. It was good enough to be on this list, but it wasn't exactly their most original work, just like Polyphonic Spree's album. This four track album is a set of remakes of old songs. While RCPM is an incredible band, they're still relying on the fact that people remember The Refreshments which was evident by their full length release from last year, a live album where they do their old catalog in a new way. Four Unlike Before doesn't make you look at the songs in a new way, but they do make you say, he wouldn't it be cool if they had done it that way?
Both of these groups deserved a place for the effort this year mainly because if there were any full length albums from them this year they would definitely be on this list.
8: Regina Spektor Begin to Hope
I didn't give much credence to Regina Spektor the first time I heard her. She seemed to sound a bit too much like Nelly Furtado or Letters to Cleo for me to take her seriously as an original artist, just another voice riding the bandwagon. Begin to Hope has a very specific sound to it and there's something in the music that keeps me happy. At times the album also becomes rather eccentric which keeps me interested. The sweet ballad of "Samson" is a good break from the plucky sounds that start the album. The organization of the album from there seems to bring you back up slowly. A very good tool in my opinion. Another good song is "Apres Moi" which is wedged in right where attentions would start to fade. Overall a good album, very creative, and uses a lot of piano. I mean, that makes for good music.
7. Clint Mansell The Fountain Score
My dedication to Darren Aronofsky films and Clint Mansell's scores to them prompted me to listen to this one. While he did do better work on the independent films of Requiem for a Dream and Pi which he did along side great artists like Aphex Twin and Autechre, his work is still great here. I haven't seen the movie yet, so I can't comment on how well it fits the movie, but if the score is any indication of the movie, it should be good. He marries a full orchestra with his synthesizers better than Requiem, which was so good that a few studios stole pieces of it to advertise other movies, like Lord of the Rings: Two Towers. However, the music was not as interesting as his previous two, but still quality nonetheless.
6. The Flaming Lips At War with the Mystics
What can really be said to justify The Flaming Lips being in sixth here? They're the Flaming Lips, that's what can be said. They found a formula that works. Quirky sounds and good lyrics. Most of the albums here I have because of their creativity and imagination, I can't think of too many more imaginative than the Lips. Mystics feels like a Wagnerian opera written by The Flaming Lips. There's an epic development with a manic storyline buried in there somewhere. But, it's no higher than six because it doesn't offer anything we haven't seen or heard before from them.
5. The Cat Empire Cities: The Cat Empire Project .
The Cat Empire seems to be delivering in spades. This album is number five mainly because the top four I will not be swayed from. Two Shoes which was released in '05 was incredible and Cities shows them continuing the fun use of brass that is seriously lacking from music these days. Overall the good feeling I get from this album is what gets it to rank here. There's some influence from Jazz, blues, Latin sounds and Warner Brothers cartoons here to make an album that actually forces me to dance in my seat like very few albums do. It's just a lot of fun. I can't really describe anymore than that, if you want to know, pick it up.
4. Bob Schneider The Californian
It seems that a lot of my favorite music comes from the Southwest. Roger Clyne Tempe, Arizona, Polyphonic Spree Dallas, Texas and Bob Schneider Austin, Texas. Bob Schneider's been all over the board of musical style. From his alt. folk sound in I'm Good Now to his ska work with the Scabs or the country work with Mitch Watkins in Underneath the Onion Tree, Bob Schneider has defied any sort of definition. The only thing that critics can really agree on is that he's from Texas, but that's not entirely true. The Californian is a straightforward rock album. It's not particularly well written, it's not particularly well recorded, but if you've seen Bob Schneider live you'll appreciate this album as much as I do. His music seems like an inside joke that you're in on once you've listened to the album. Opening with the song "Holding in the World" that can only be said that it rocks and keeps going with great tracks like "The Californian" and "Game Plan." Unfortunately, the recording chosen for his pirate song "The Sons of Ralph" was bad. I have better recordings from the live CDs he sells at his shows. All I can say about this album is that it rocks.
3. Johnny Cash American V: A Hundred Highways
So did everyone just forget about this? One of America's greatest artists leaves us an album from beyond the grave and it gets no mention. No I'm not talking about Tupac Shakur. Next to this grizzled old man Tupac Shakur's just a pampered little snot from the suburbs... oh wait, next to anyone that's all he was. But it's wrong to speak ill of the dead. Johnny Cash started his American recordings in '94 and started releasing them staggered over time. Numbers three, four, five and six were all finished in '04 and stored away. Number five, released shortly after his death, is a melancholy album about the past. He covers the old traditional "God's Gonna Cut you Down" and covers a series of other songs from artists like Gary Lightfoot and Kris Kristopherson. The album has Cash's trademark voice and minimalist guitar style. He performs the songs so wonderfully it's hard to imagine that the man has passed on. I just can't wait for American VI, which has yet to be titled.
2. "Weird Al" Yankovic Straight Outta Lynwood
Yeah, I was shocked too. How did a Weird Al album make it to number two? How does it beat Johnny Cash? Believe me I was shocked. In making this list I chose albums that I enjoyed and felt stood out above and beyond others. It can be agreed that American V is Johnny Cash's most recent album, but it can be argued that Straight Outta Lynwood is Weird Al's greatest album. I certainly believe it. This is one that I suggest buying instead of downloading. It comes on a double sided disc which has videos for a few of the songs. The videos are pretty good as he gave the songs to several animators and said, make a video.
Amongst these animators was Bob K. of Ren and Stimpy fame who supplies an hilarious video for "Close but No Cigar" a song that seems to sum up my love life rather well and draws similarities to Cake as Wikipedia tells it, I'm not sure I agree with that. The single "White and Nerdy" parodies Chamillionaire and hits a few more common notes to my life. Other than what I have in common with this album it is the most musically sound.
Despite the high amount of parodies on this album, he approaches them with a certain amount of maturity that was lacking before recently. The track "Canadian Idiot" not only taunts Canadians for being "Beer swilling hockey nuts" but also attacks America's violent culture. The same maturity is there for his original works. "I'll Sue Ya"is a satire on the American culture of litigation. "Don't Download This Song" has a very specific message, and if you go to his website you'll find that message pasted all over the front page in the form of free downloads.
The music overall is much better too. His use of sound effects isn't as rampant as it used to be now favoring the use of music over the use of novelty. Even the novelty song, "Weasel Stomping Day" isn't for all ages. Weird Al's fanbase is growing up and he's growing with them. Of all the albums I've bought this year, I think I've listened to this one the most.
The suspense is killing me.
1. Tom Waits Orphans: Brawlers, Bawlers and Bastards
Tom Waits's new three disc set of Orphans is amazing. He manages to touch on every style he's used over the years and improve upon them. I once heard Tom Waits be described as having a voice that is smothered with cigarettes and drenched in whiskey. I wouldn't want it any other way. Orphans: Brawlers, Bawlers and Bastards triumphantly takes first place in my list despite being released less than two weeks ago. It is an ambitious album that he separates into three distinct discs.
Brawlers: The first disc of the album uses his gospel and rock influenced sounds giving it the appropriate title of Brawlers. These are the songs that make you think of Tom Waits as the sort of guy who's trawling the bars and looking for a fight. They have a rough edge to them that sound as though they pack a mean right hook.
Bawlers: This one is the ballads and the torch songs. This is as sensitive as Tom Waits gets these days. Almost a throwback to the days of Closing Time or The Heart of Saturday Night. This is the disc that makes you think of Tom Waits as the guy at the end of the bar staring at a glass of bourbon like he's expecting it to tell him a story.
Bastards: Bastards is the disc that was never understood. Sounding like it was born of Mule Variations and Frank's Wild Years, Tom delivers the insanity of "Spidey's Wild Ride," stories about all kinds of sadistic animals and how they relate to humans in "Army Ants" and a bedtime story I would hope no one would tell their kid in "Children's story." This disc is the one where Tom is the guy in the corner of the smokey bar telling stories to anyone who will listen. God help you if you stop to listen.
After it seemed that Tom Waits was irretrievable from the bizarre sounds of Blood Money & Alice and the insanity of Real Gone, all good albums, but pure insanity from start to finish, he releases Orphans. The music is fresh, but at the same time the same as the Tom Waits that we've always loved. The balance of the three discs is outstanding. Each disc has it's own sound and is aptly titled. The music can disturb and comfort in the same sitting and will always make you want to go get a shot of whiskey and go tell stories that never happened, but are at least entertaining. Tom Waits has been the constant voice in music for me over the last seven years of my life and Orphans: Brawlers, Bawlers and Bastards keeps fresh the love of dive bars and bad whiskey for me. If only a dive bar in South Korea didn't mean it was a Karaoke room that only serves Cass beer.
However, Tom Waits isn't for everyone, for that matter neither are most of the things on my list. So let's see what everyone else is listening to before we cast the final votes.
Posted at 09:25 pm by Top Ten Albums
Permalink
Mike's Top Ten Albums of 2006
Mike's Top 10 of 2006 (in alphabetical order)

Eric Bachmann - To the Races
The best album you've ever heard that was written in the back of van. Eric does the impossible: making a CD with just a dude and his guitar that sounds interesting. We can only hope that someday he plugs back in and lays waste to everyone like we know he can…

David Bazan - Fewer Moving Parts
Surprisingly personal stuff from Mr. theLion. Directly addressing the Pedro breakup while expanding his vocal range beyond the typical low and lazy delivery. The ending of "Backwoods Nation" downright rocks.

Channels - Waiting for the next End of the World
Honestly, this may be J. Robbins' weakest effort in a few years. But who cares? He still eats the young of any of these younger "post-hardcore" bands.
The Decemberists - The Crane Wife
"The Island:" how many other songs combine erudite lyrics about the sea and… uh… possibly rape… with an early Genesis keyboard breakdown?

Bill Frisell - East/West (Further East/Further West)
Oft-mislabeled as simply jazz, Bill is one of the few musicians I've heard who is genuinely "original." This live CD set (and it's online-only companion) is a master class in improvisation; where the melody is never lost and you constantly wind up in a place you would never expect. Who else could take "Heard It Through the Grapevine" and make it ethereal, authentic and scary in under 6 minutes?..

Mastodon - Blood Mountain
There hasn't been a real metal CD in years. And now there is. In spades. A three-headed beast on the cover?? Sold. "The Sleeping Giant" will make you a believer. Unless you suck. Finally a band that is on par with the greats of the past.

MC Lars - The Graduate
This is the most fun I've had listening to a CD in forever. A post-punk laptop rapper talking about Moby Dick, the ladies of science fiction, and modern versus post-modern writers. If you don't smile while listening to this, you don't have a heart.

Tenacious D - The Pick of Destiny
"The Metal" sums up 30 years of a genre in 2 minutes. Parody and reverence have never been so closely intertwined.

TOOL - 10,000 Days
Still the standard-bearers. Still better than the 4 million bands that try to take pieces of the whole and exploit them. No one understands dynamics better, or the concept of an album that opens itself up only after repeat listens. It takes 5 years between discs simply because it takes the rest of us that long to catch up.

Tom Waits – Orphans
Honestly, I haven't even heard this yet. But it's TOM-FUCKIN'-WAITS. Of course it's gonna be great! Name me the bad Tom Waits CD? I thought so…
Posted at 09:03 pm by Top Ten Albums
Permalink
Matt's Top Ten Albums of 2006
10. Islands- Return to The Sea
Myspace
YouTube
I'm not going to lie...this one came down to a coin toss tie breaker with a couple of the other honorable mentions (although rather than declare a 6 way tie...i decided i had better go ahead and pick a number 10) Island's "Return to The Sea" is nonetheless one of the best and most simply creative and unique records of the year. Acting as sort of strange dichotomy between silly phrasing and lyrics to some pretty serious political and social statements. By far the album's standout track is the 4th cut on the record which is at the same time an upbeat melodic tune that exclaims the brutality & bloodshed caused by African diamond mining. Between this alternating of themes, flaming lips-esque bleep and bloop instrumentation and an uncanny knack for unconventional arrangements, this band, that actually rose from the ashes of indie-popsters "The Unicorns" develops something that The Unicorns were never able to truly define...a sense of heart. With this adventurous yet grounded approach, social consciousness and some pretty stellar arrangements to boot, Islands firmly earn themselves a spot on my list (whether it took a coin toss or not to get there).
9. Belle & Sebastian- The Life Pursuit
Myspace YouTube
When I heard Belle & Sebastian was releasing an album this year (and returning to their roots at Matador records nonetheless!) I was to say the overcome with euphoria and expectations over what it would sound like. I was fresh off of their b-sides compilation from 2005 "Push Barmen to Open Old Wounds" that really reinvigorated my excitement for the band. With that said, upon nabbing an advance copy felt as though a sacred privilege had been bestowed down to me....and then as I listened to "The Life Pursuit", I suddenly came to the shocking assessment that (at the time) this album was nowhere good as I had imagined in my mind that it would be....the problem....I had imagined an album that nobody in the universe could have created because it took the sheer love i had for one of my favorite all time artists and projected it onto something that simply could not possibly exist. Fast-forward to March 06 with B&S playing at The Riverside here in Milwaukee (which by the way also resulted as one of my proudest achievements of the year). Listening to the tunes live made me realize that although this isn't "Fold Your Hands Child" or "Boy With The Arab Strap" it is still an exceptional album filled with excellent songs....and unlike the aforementioned two albums....they're not all sad laments.(in fact, the album might actually be more fun that 2003's love-fest "Dear Catastrophe Waitress") Songs like "White Collar Boy", "Sukie in the Graveyard" and "Another Sunny Day" in a weird way had somehow become just as instantly classic as many of the other songs in their catalogue that I am a complete freak about! Band masterminds Stuart Murdoch and Stevie Jackson had indeed created yet another incredible chapter in what has become one of the greatest legacies by any indie band of the last 20 years.
8. Hot Chip-The Warning
Myspace YouTube
In an effort to show that dance-pop doesn't have to totally suck, UK synth-a-riffic outfit Hot Chip very quietly released one of the best discs of the year with their latest album "The Warning". Utilizing a combination of brit-pop sensibility with a heavy grooving synth beat, Hot Chip delivers a disc in "The Warning" that consistently reveals new elements and complexities with each listen. Capitalizing on the oh so successful format of combing a tremendous command of programming and instrumental prowess with excellent arrangement and melodic intelligence, Hot Chip achieves a goal that frankly most dance music completely neglects.... an appreciation of the song and songwriting itself. The album is both a danceable, enjoyable listen, it also has rock solid songwriting that is complimented by all of the various electronic elements rather than overrun by them. Track's like the anthemic "Over and Over" display some of the years best hooks and a sense of humor about the band that really becomes one of their more enduring qualities. Though Hot Chip's "The Warning" sticks to the script with an almost solemn continuity, they also do a stellar job of bridging the gap between straight forward accessible brit-pop and electronic synth-dance, they do it without a single ounce of pretentiousness and inject a potent dose of depth that quite frankly is often lacking in both genres.
7. Neko Case-Fox Confessor Brings The Flood
Myspace YouTube The fact that Neko Case's "Fox Confessor Brings The Flood" makes only my #7 spot is in no way a reflection upon how truly brilliant this record really is and more a testament to the albums that ended up higher on my list. With that said "Fox Confessor" is everything a Neko Case record should be. A heavy dose of country-americana that is tempered by a smart and emotionally deep set of contemporary sensibilities and edge. Neko simply flourishes on the album where some of the direct country influence has been slightly toned down, her voice still soars and relates soulfully and sincerely to the listener. The opening track "Margaret Vs. Pauline" sets a somber tone for a record that routinely roots for the underdog. Never really fitting into the mold of either country crooning bombshell or indie rock rebel, Case finds herself more on this record with a sound that is both undeniably mature and still exceedingly fresh. The album's track "Widows Toast" begins with a haunting a cappella piece that nearly hits the reset button on the entire album serving as a strange center-piece to remind the listener that Neko Case belongs nowhere near the comparisons of those who would state her peers to be milk-toast singer-songwriters of the Shawn Colvin and Dar Williams variety. If a song like the exceptionally dark murder ballad "Dirty Knife" in which case chants over and over "...and the blood runs crazy" doesn't prove this fact, I don't know what does. What really sets Case apart is the fact that there is an edge there which ironically (if not openly) slaps the listener directly in the face right down to the album art which features a little girl surrounded by what look to be hungry foxes while cradling the human head of another little girl in her arms....and somehow it still looks beautiful, appealing and almost innocent. Sort of speaks volumes about Neko Case too....
6. Cat Power-The Greatest
Myspace YouTube
The pure power and resonance of Cat Power's (AKA singer-songwriter Chan Marshall's) beaten, battered, smokey and utterly soulful voice in the opening lines of her 2006 album "The Greatest" make the case all too easy that this album is deserving of a spot in the top albums of the year. With the assistance of her Memphis All-Star Rhythm Band (featuring soul legends Teenie & Flick Hodges of Al Green's band and drummer Steve Potts of Book T & The MGs) Marshall reveals herself a somewhat changed woman if not painfully aware that she somehow has to move forward from a history of onstage breakdowns and erratic behavior intermediated by occasional flashes of pure genius to creating a more coherent and full picture of who she really is. The band however gives Marshall a new found strength and even in light of some moments of heart wrenching sorrow through the ballads, we find shifts to moments of true optimism such as on one of the albums standout tracks "Lived in Bars" in which 2/3s of the way in Marshall and the band break from the heartache to depart into a soulful Memphis that is accented more by a sense of contentment and appreciation than one of sadness or even irony. The horns, hammond B3 and vintage southern R& B guitar/drum/bass work on this record compliment Marshall's smokey and deeply emotive voice beautifully. Beyond all that however, at the end of the day it really is about the voice. Marshall may have the finest vocal instrument in music today. Seeing her live can really seal this fact home to the non-believer. Though at some times a little bit one dimensional and simplified, "The Greatest" finds Cat Power in a state that we haven't seen before, covering a wider range of emotional ground and spreading her wings as a strong, inelligent, eclectic artist.
5. The Decemberists- The Crane Wife
Myspace YouTube
The signs were all there.... a critically acclaimed yet semi-popular west coast band that had been increasingly straying from their "Neutral Milk Hotel" inspired sea shanties in favor of pop oriented 3 minute songs jumps ship from their indie label to sign with the megalithic schlock machine at Capitol Records. What's their next move? How about a broad sweeping prog inspired opus of a concept album centering around a tragic Japanese folk tale about an old man who's wife provides for them by spinning fabric from feathers and turns into a crane that flies away when the man finds her out, with the 2nd track clocking in at a paltry 13 minutes that leaves the band sounding more like Peter Gabriel's Genesis or ELP than Death Cab for Cutie or The Shins...I'm sure that's exactly what Capitol was looking for. Capitol Records however having learned the lessons of Wilco, The Flaming Lips and numerous other breakout indie hits, clearly realized that it was ok sometimes to let a band write the songs that they want to write, even if it doesn't necessarily lead to a moment of instant populist success. The Crane Wife in all honesty is a tremendous record and although at some times the major label jump does add a somewhat undesired level of slick production, it is obvious that front man Colin Meloy is in clear control, even if it does drive the band in some unexpected directions. Herein lies the hope that perhaps some of the majors are finally learning the lesson that if they let a great band flourish into becoming a career artist rather than searching for the magic bullet single, ultimately the result is a stronger and more durable artist that might just do something brilliant on their watch.
4. Joanna Newsom- Ys
Myspace YouTube
Harpist/singer/songwriter Joanna Newsom's latest effort came somewhat out of left field in terms of my expectations of the great albums this year. Newsom's previous release "Milk Eyed Mender" was beautifully constructed yet very stripped down (only Newsom and harp) and thoroughly an acquired taste given Newsom's unorthodox approach to vocals and meandering lyrics. "Ys" finds Newsom with a full band and more importantly the presence of production dream team Steve Albini (Nirvana, Pixies, PJ Harvey and a zillion other things producer), Jim O'Rourke (Wilco's country killer) and most notably the return of Beach Boys' Pet Sounds arranger Van Dyke Parks giving the album a musical pedigree that seemed only to be missing Phil Specter (who couldn't be reached for comment). Having toned down some of the oddities in her vocals since "Mender" and instead trading them in for songs of epic proportion, (5 songs on the record clocking in at nearly 60 minutes long!) movement and progression- Newsom becomes a child like storyteller with wisdom far beyond her years. The medieval sounding arrangements (due much in part to the shear mechanics of having a harp as the lead instrument) are wonderfully complimented by Van Dyke Parks' soaring string arrangements. Lyrically, Newsom skillfully strings together her stories with such poetry and grace that even though it sits somewhat in the background, the ubiquitous force- the emotion with which she plays and speaks, takes an almost self evident control over the music. I've heard more than one comparison to Bjork when talking about Newsom and quite honestly, I find it almost to be a little bit of and insult to the music as Ms. Newsom is truly a tour de force unto herself. Though her nuances and idiosyncrasies (not to mention the sheer length of her songs) may prevent her from developing any kind of mainstream appeal or god forbid radio play, Newsom transcends all of this by producing a massively exceptional and creative work.
3. Beirut- Gulag Orkestar
MySpace YouTube
Musical prodigy might actually be an understatement and somewhat unfair assessment of 19-year old Zach Condon, the sole force behind his musical pseudonym "Beirut". Coming seemingly out of nowhere this year, Beirut's full length debut "Gulag Orkestar" was indisputably one of the finest releases of the year and his blazingly unorthodox approach to music shows an artist with seemingly endless potential. Steeped heavily in Eastern European musical styles, in which he played nearly every instrument on the album himself (and not a single guitar on the whole record!) Condon approaches the concept of incorporating multiple world influences with a true sincerity and proficiency that is often lacking. Though vocally, Condon is somewhat reminiscent of David Byrne, I would dare to say that his approach to world & multicultural music might actually be more forthright. Byrne & The Talking Heads as well as relative newbies DeVotchka & Gogal Bordello always seem to have (whether it's intentional or not) almost a tongue in cheek attitude about the music before they've actually perfected it. In Gogol Bordello's case, it almost comes off as parody. Though certainly not perfect, Condon's Beirut seems tremendously dedicated and unwaveringly sincere and respectful for it. Whereas his lyrics at times are nearly indecipherable, Condon's approach is clearly more in touch with the concept of creating a sonically complex and interesting environment where the texture and landscape of the pure sound tells the story above all things. Gulag Orkestar is truly about exploration and in many ways, it's a refreshing glimpse of the future of alternative music. Exploring musical genres of other cultures and of the past is certainly nothing new. What makes Condon's approach so compelling is the fact that he takes ownership of it and rather than becoming a visitor in a new place, he establishes residency. A tremendous debut to say the least.
2. Jenny Lewis with The Watson Twins- Rabbit Fur Coat
Myspace YouTube
The career of a front-person turned solo artist is always a strange road to travel. The question of whether the move propels the artist to a new height is generally met with the cold realization that you were better off staying with a band that could evolve over time....unless you're Jenny Lewis, whose left turn from her day job fronting Indie Rock outfit Rilo Kiley to Gospel-Country-Americana bombshell produced one of the finest records of the year. On "Rabbit Fur Coat" Lewis speaks with such a personal (and seemingly personable) tone, it's as if we are listening to an old friend vent her frustrations, express her desires and divulge pain and heartache. From the albums lead a cappella opening track "Run Devil Run" Lewis quickly asserts that she didn't come to the party alone with the soaring vocal harmonies of Chandra and Leigh Watson that are prevalent and necessary throughout the record. Additional guests on the album include producers M. Ward, Mike Mogis & collaborators Ben Gibbard (Death Cab For Cutie), Conor Oberst (Bright Eyes) and Jim James (My Morning Jacket) who ironically combine for the album's one weak spot a somewhat pretentious cover of Traveling Wilbury's "Handle With Care'. That aside, there are true moments of beauty on this record including possibly the albums best song, the dazzlingly beautiful ballad "Melt Your Heart" or the album's heartbreaking title track that takes us through a semi-autobiographical, semi-fictional account of a child-actresses troubled relationship with her overzealous mother. Track's like "The Big Guns" in which Lewis exclaims "Have mercy, have mercy, let's pretend that everybody here wants peace" or "Rise Up With Fists" where she sings "It's just you and God, but what if God's not there? But his name is on your dollar bill" Jenny displays a social conscience an unwavering irony and sly intelligence to the music that remains prevalent throughout the record. I was admittedly worried when I popped this record on early this year to find that in her life as a solo artist, Jenny Lewis had taken to sounding less and less like (one of my favorite bands) Rilo Kiley. The good news was, more than ever, she was sounding more and more like somebody we knew all along- Jenny Lewis.
1. M. Ward- Post-War
Myspace YouTube
Simple, minimalist, timeless and at the same time absolutely breathtaking. M. Ward's 2006 effort "Post-War" is simply put nothing short of a masterpiece. From the closing line's of the album's first track "Poison Cup" in which Ward exclaims "I'm gonna to give you everything", though it sounds cliche, that's exactly what he gets very close to doing with this superb recording. Featuring guests Neko Case, My Morning Jacket's Jim James & instrumental everyman- Mike Mogis, M. Ward proves through and through that "Post-War" may very well be the moment in which he has solidly defined himself as an artist. Ranging from the somber sorrow of the record's title track to the Americana shuffle & shimmer of "Chinese Translation" to the sheer lumbering power of the Daniel Johnston cover "To Go Home" (feat Neko Case) Ward shows a diversity and understanding of injecting intelligence, emotion and technical ability into songs that few artists possess. Tracks such as Rollercoaster & Magic Trick display both a sense of life and humor to them while "Today's Undertaking" "Poison Cup" and "Eyes on The Prize" are very quietly massively complex and expansive works that have an emotional depth and sheer innate beauty that defies convention. Lyrically, the record seems both deeply personal and at the same time wonderfully ambiguous with a larger sense of general truths as opposed to specifics. Ward, throughout the record makes some truly beautiful lyrical statements that relate social, personal and spiritual sentiments. One thing that is easy to forget through all of this is actually what a fantastic technical musician Ward actually is. With an understated brilliance, Ward effortlessly flies through some simply amazing guitar work. This afterall seems to be the recurring them for M. Ward however. As an artist, his appeal & true genius is not even close to fully appreciated (or even recognized) upon a first listen. Post-War is truly a series of quiet epics & masterworks that to the non-discerning ear very well could go unnoticed. His music takes time and dedication truly appreciate. It doesn't slap you in the face with any sort of instant accessibility, nor does it make an effort to be overly obtuse or abstract simply for the sake of doing so. With a beautifully blended folk/americana hybrid, Post-War could be the score to an epic travel film or simply the soundtrack to a contemplative mood. M. Ward's vision of old-sounding new performance may not instantly resonate with everybody....but then again neither does truly great literature, masterworks of visual art or virtually any other medium that is eventually recognized as the work of a truly great artist in their prime.
such a great year for music...how could I choose just 10?! Here are my honorable mentions
Honorable Mentions
Lily Allen- Alright Still
Annuals- He Be Me
Emily Haines & The Soft Skeleton- Knives Don't Have Your Back
Tilly and The Wall- Bottoms of Barrels
Mates of State- Bring it Back
Band of Horses-Everything All The Time
TV on The Radio- Return To Cookie Mountain
The Hold Steady- Boys & Girls in America
The Flaming Lips- At War with The Mystics
Regina Spektor-Begin to Hope
Badly Drawn Boy-Born in the UK
Calexico- Garden Ruin
Black Keys-Magic Potion
Sufjan Stevens- The Avalanche
Posted at 08:51 pm by Top Ten Albums
Permalink
Nov 23, 2006
Top Ten Albums of 2006: The Rules
Hey Everybody
It's thanksgiving weekend!! Time to get together with the ones you love to share quality time, enjoy a good home cooked meal & watch the Detroit Lions find yet another creative way to lose at football....unless of course your name is Matt Beringer, in which case that means it's time to once again devise, revise & release the rules and posting directions for The 4th annual Sound Opinion Top Ten Albums lists of 2006! 
Yep...It's that time of year again!! Prove your musical snobbery superiority to your peers & further demonstrate your tendency towards compulsive behavior by posting your favorite albums of 2006 on my weblog   http://soundopinion.blogdrive.com(which has been woefully lacking updates as of late!)
In addition, this year I'll be hosting a Listening/CD Burning Party at The Pabst Theater Pub Dec 29 at 7:30pm.  It'll be free drinks, cool folks and a great opportunity to listen to & get your hands on some excellent music. All you have to do is show up with your Top 10 CDs!  (more details on that coming soon!)
so without further ado....I'd like to present:
THE RULES
1.  Album must have a release date between November 1 2005 and January 1 2007-

Always the lead-off rule and  (for some bizarre reason) always the most difficult one for people to follow.... What's that? You haven't listened to 10 new albums yet this year? (really?) I'm sorry to hear that!  That's bad news! (and a little hard for me to imagine in the world of IMs, burnable CDs & the Internet)...The good news?- you have until the end of the year to get cramming!  Ask a friend, relative, loved one or family pet to help you up your knowledge!  On the practical side of things  If you're not sure whether something is eligible try either The iTunes Store, www.amazon.com or www.allmusic.com .  All of these places list reasonably accurate release dates. 
2. Every selection must be accompanied by a short yet poignant explanation- preferably a paragraph or two for each...a simple list just isn't good enough....prove why it's in your top ten (otherwise, why should we care?) .  For a few examples- check out some of last year's lists here: http://soundopinion.blogdrive.com/archive/77.html  http://soundopinion.blogdrive.com/archive/85.html
3.  No Greatest Hits Albums, Reissues or other bogus loopholes like that: Time Magazine recently announced their top 100 albums of all time and curiously enough, split it up by decade.  Under "The 2000s" they listed "Elvis-30 #1 Hits", "Hank Williams-'The Essential Collection'" & "Muddy Waters-'The Anthology'" ....nevermind the fact that all 3 artists had been dead for at least 20 years each (50 years in Hank W's case!) add to that fact that Time had made a huge number of criminally unforgivable omissions (including but certainly not limited to the complete absence of any Pink Floyd, Jeff Buckley, Tom Waits and a host of others) & Time had given me a great example of how record label cash cows can edge out new and important artists for an undeserved 20 millionth chance in the spotlight. (not that i don't like Elvis...but enough is enough already!) 
4. B-Sides, Soundtracks, Compilations and Live Albums need special explanation -  Yes, Sufjan Stevens put out 2 new recordings this year. No, they weren't technically albums (or were they?) An argument COULD be made that this was the case.... On a related note...strangely I'm still waiting for somebody to choose & formulate an explanation on one of the editions of "Now That's What I Call Music" "The O.C. Soundtracks" or the ever popular "Kidz Bops" for their top ten....oh please do!
5. Comments Welcome- The blog space has a section for comments that I would greatly encourage you to utilize to speak your mind on other people's lists. We'll probably end up chatting this up at The Listening Party as well.  If you decide to go negative (which is certainly fair game...and kinda fun) please make sure your list is already posted (so that at least backlash is an option) and please, if my 10 year old cousin decides to post....take it easy on the little guy....it's not his fault that he still finds that girl so 'Fergalicious'
6.  Visual aids encouraged- I usually  put the album cover in (because that just kind of makes sense) but if you feel that putting up a picture of your Hamster Lulu's latest litter of pups because it will help emphasize your point...who am I to judge?  (also on a side note...hamster babies really are called "pups"....look it up...learn something new every day, don't you?)... also YouTubes, Myspace links & anything else that will help you state your case are welcome- 4 years ago when we did the first list, none of this stuff was around....now it is...take advantage of it.  (plus, what better way to say that the new TV on the Radio video totally kicks ass than by just showing people).  
7.  Feel free to make other year end lists/awards/recognition/honorable mentions- Usually my favorites in this category involve disappointments & stuff that just generally sucks (what better way to get revenge on a band that turned out to be totally awful for tricking you into spending $9.99 on iTunes for their latest piece of schlock than airing your distaste for them in a public forum?)  Conversely, honorable mentions that didn't make your list as well as single categories like Best Song, Best Band, Best Live show etc etc are all valid.  I personally may be putting together my own fake awards show called "The Matty's" for this one.
8.  Please forward this e-mail to anybody you think might be interested and worthy- I'd be really happy to get as many posts this year as possible and as for the Listening/CD Burning Party...friends of friends are definitely welcome.
9. Your list must be posted in a timely manner in order to be taken seriously.- Would be really great if everybody could have theirs posted by the listening party at The Pabst on Dec 29 although I don't want that to prevent you from making a list.  
10.  Any of these rules can be bent, reinterpreted or broken at any time- Yes...just like every year...I spend the better part of an afternoon writing rules for you to follow only to nonchalantly mention at the end of said list that none of the rules really matter anyway.  I'm clutch like that.
How to post & view the lists
All of the lists will be posted at http://soundopinion.blogdrive.com
to post
login in to sound opinion at
www.blogdrive.com 
Username: topten
Password:  albums

and select "New Entry" under sound opinion blog after the login screen. (FYI, if you have Safari for Mac, you might want to try Internet Explorer or a different browser....for some reason, blogdrive & Safari don't seem to agree with each other)
OR
if e-mail your list and explanations to me at: matthewberinger@yahoo.com
I will be more than happy to post them on the site
Other than that, hopefully we'll see you at The Listening Party Dec 29 at The Pabst.
Have a great weekend and happy listing friends!
Posted at 08:58 am by Sound_Opinion
Permalink
Nov 19, 2006
Fallout Boy Officially Completely Sucks when...
They start selling dolls.....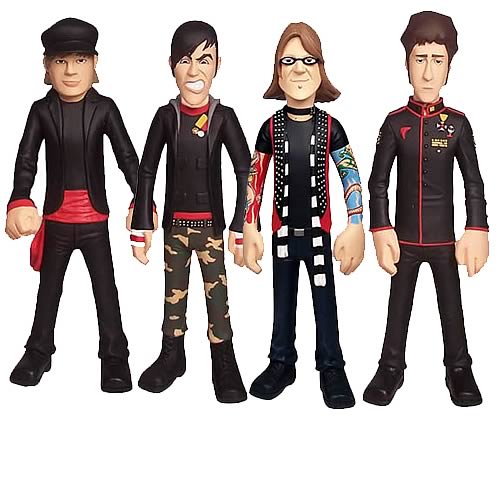 I hope you're happy boys.....
(because obviously your first 10 mil just wasn't cutting it!...look, the one in the middle has sleeves!)

other rock stars turned little girl dolls...

The New Kids...
Hilary Duff
The Hammer
Vanilla Ice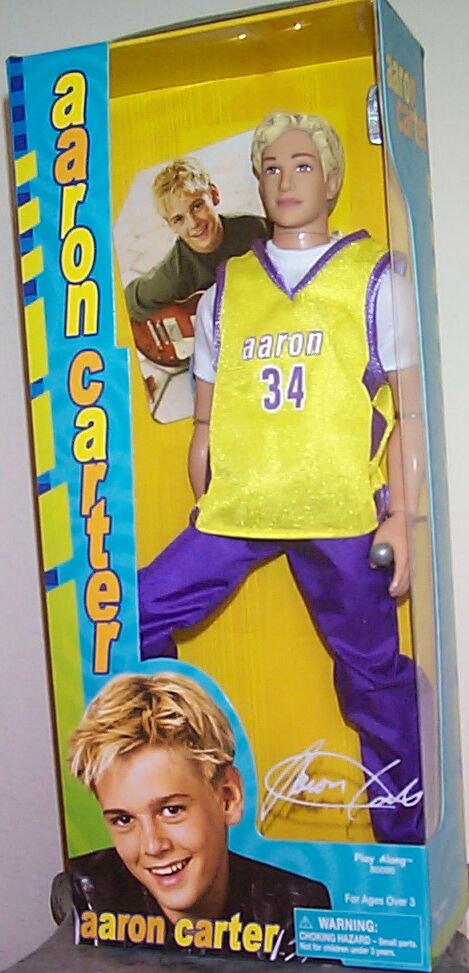 Aaron Carter (dressed as Shaq)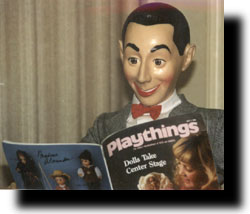 Pee Wee (not a rock star but still cooler than Fallout Boy)
Lance Bass (among others...)
Michael Jackson (he's black)
Michael Jackson (he's white!)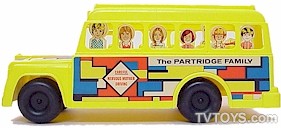 The Partridge Family
Limp Bizkit (i couldn't believe this either!)
and of course.....
The King
Posted at 09:44 am by Sound_Opinion
Permalink
May 29, 2006
Alright friends...WAY too much time off for my own good here as far as music writing goes. That said, it's time to talk about summertime music!
What makes great summertime music? First and foremost it can't suck (obvioulsy) but I think it goes a little bit deeper than that. We're talking about throw the volume up, pull the windows down and help yourself forget about the fact that just a short 3 months ago, walking from my apartment to the store in Wisconsin felt more like a arctic expedition in search of the elusive Popsicle Monkey than a leisurely stroll on the East Side of Milwaukee.
That said....here's what I'll be listening to the first week of summer....
Field Music-S/T
- I don't know when I decided to start liking brit pop again....but here's a gem. Great songwriting, well put together production and a great pick me up of a disc. Not overly exceptional at any one thing, but reasonable exceptional in just about every area. Great combination of synth, guitar and even some pretty darn ambitious orchestration--at the same time the songs still smack of 1960s garage rock with just a hare of the bluesy edge subtracted (which is just fine by me). Well worth a listen.
Listen of you like
: Blur, Pulp, Badly Drawn Boy.
Tilly and The Wall- Bottoms of Barrels
- WHOAH!!! when did these guys get so good? Tilly follows up last year's "Wild Like Children" with one of the most eclectic records of the last couple of years. It's a hand clapping, tap dancing, love fest with a band that suddenly finds itself mining influences from 80s pop to middle eastern melodies--all tied together with some of the most loveable musicians out there. You might know Tilly as "the band with the tap dancer percussionist" and though "Bottoms of Barrels" gives a good healthy injection of said tapping, it also expands into some truly great songwriting that shows they could do it with or without the novelty of the tapper (but why would you want to?)
Listen if you like:
Upbeat Bright Eyes, Jenny Lewis, Mates of State
The Guillemots-From The Cliffs
I'm going to say it right now...."Trains to Brazil is the anthem of summer 2006" What an amazingly good band. I can't exactly put my finger on what exactly to classify the Guillemots as but I can definitely tell you it had SOMETHING to do with the 1980s. Maybe the bastard love child of The Cure when they're not sad & Madness when they're not lame (oh and you may as well throw in some David Byrne just for good measure). Deep grooving bass lines, very danceable, complex arrangements but first and foremost, just damn fun music. Maybe the best description of this band would be what one review I read called "Art Pop", this eclectic line up including English vocalist/ pianist Fyfe Dangerfield, Scottish drummer Rican Caol, Brazilian guitarist MC Lord Magrao and Canadian double bassist Aristazabal Hawkes has scored a hit in my mind with a recent collection of EPs--From the Cliffs being the best of the bunch
Listen if you like:
Talking Heads, Clap Your Hands Say Yeah, Gomez
The Voom Blooms-London Heads
- Good lord has it been tough to track down music by this UK band. They're EP London Heads has been barely available (in fact the only way to track it down in the states was a special limited edition signed vinyl that was on store shelves for exactly 10 seconds). That said, this band basically rocked my face off the first time I'd heard them. Franz Ferdinand, The Arctic Monkeys and pretty much every other British dance rock band is going to be more or less owned by the Voom Blooms if they can get their bearings together and actually release something stateside.
If anybody can get their hands on an actual copy of this thing, i would be forever indebted to you. I've been reduced to listening to the thing through podcasts, quicktime files and myspace. Very exciting and dynamic band to say the very least.
Listen if you like:
The Walkmen, The Strokes, The Clash
Sufjan Stevens-The Avalanche
Sufjan Steven's B-sides compilation due out mid-summer has been fairly liberally sprinkled throughout the internet prior to it's release---thank god! Sufjan's smash hit "Illinois" from 2005 was originally slated to be a double disc however when it seemed to be just a hare too ambitious for even the prolific Sufjan Stevens, he decided to trim it back to a modest 20 some odd songs. The Avalanche is the leftover songs although it would be a far stretch to call The Avalanche leftovers. This record exemplifies why Sufjan overnight became one of the most well respected artists in the country. Each song just as good as any track on Illinois, "The Avalanche" shows us the depth and genius of the truly exceptional artist. Sufjan is going to be at The Pabst on Sept 25 (with a 17 piece band!) my plan: Sit him down and make him put Illinois and Avalanche into the right order so I know what the original double disc would have sounded like....how exciting!
Listen if you like
Sufjan Steven!!! (and great folk music!)
The Pipettes-We are The Pipettes
Yes...The Pipettes will become your guilty pleasure....I guarantee. In the same way that you'll be listening to the radio when ABBA comes on and your immediate reaction is AAAH!! ABBA turn it off....hmm....maybe just a minute or two....mmmm....ABBA. Although not neccessarily as embarassing to listen to as ABBA, The Pipettes have the same net effect, just purely enjoyable music. More steeped in true 1960s-70s girl band fashion as opposed to disco, The Pipettes carry on the tradition of The Shirelles, The Crystals and the Ronnettes (except british) (and lines like "We are The Pipettes, We'll catch you in our nets, We're the Prettiest Girls you've EV-ER met the Pipettes are truly irresistable and a total blast to listen to. The record is (as far as I can tell) mostly tongue in cheek, there's still some major musical value purely in the retro sense. The Pipettes would go just as comfortably at a sock hop as they would with a good Zombie movie.
Listen if you like:
1960s girl groups
Retro-Records GREAT for Summertime mix CDs!
The New Pornographers-Electric Version
Superchunk-Here's Where the Strings Come In
Velvet Underground & Nico
Luna- Bewitched
The Zombies- Odyssey and the Oracle
Posted at 02:49 pm by Sound_Opinion
Permalink
Jan 21, 2006
History of College Music Part 2: The Birth of College Radio
College Radio is far and away one the most notable and at one time one of the most influential forms of college music. In order to fully grasp it's impact, it's important to understand it's origins and history.
In the beginning...
As early as the 1950s, colleges across the US were operating on campus radio stations however their reach and impact were minimal. The stations of the 50s were for the byinlarge, part of physics experiments and the content was secondary, with the emphasis being just getting the operation working. By the early 60s things were beginning to change however. The FCC began issuing "Class D" licenses for FM stations to Universities and low powered student radio stations began to pop up on campuses across the country. The first stations were generally news, sports, talk and classical and jazz music. By the late 60s however campuses were starting to let the students determine more of the programming and rock was beginning to leak through in a few shows.
The 70s


The 1970s saw the FM band explode in popularity and usage. This did two things for college radio. First it upped it viabilty exponentially and people actually began to listen to it as a means to receive popular music. College radio by the 1970s however (with just a very few exceptions) was for the most part a mirror of the Album Oriented Rock stations and might of been mistaken for one with the only real giveaway being the student DJs. If you look at the playlist above from Wake Forest's station "Deaconlight" from 1975, there's hardly anything groundbreaking about what was being played. In fact if anything, having Jimi Hendrix and The Beatles still on your active playlist by 1975 might have indicated that they were actually a little bit behind the ball and that the commercial stations were actually ahead in terms of identifying artists on the cutting edge and hip. This seems completely backward when you consider what was about to happen to college radio in the subsequent decade. One might come to the conclusion that the precursors to punk rock and new wave in the 70s would have gotten a boost from college radio, however in reality the impact of college stations on these genres was really not much greater than that of album oriented rock radio, but it's important to also consider the fact that the 70s still found college radio as more of a training ground for a future in commercial radio, than as a viable resource for new music.
The second development in college radio that may have been something of a double edged sword. With the tremendous growth in the FM band there was increasing competition for space on the dial and the newly formed National Public Radio (NPR) convinced the FCC that lower power stations were somehow a detriment to broadcasting which ultimately resulted in the FCC no longer issuing Class D licensing. What's ironic about the whole situation was that NPR at the time had a rather contentous relationship with college stations, though 20 years down the road, it would become a huge source of content and assistance for college stations across the country. Worse still, many college stations were converted to "Second Class Station Status" meaning that if another full power station wanted their space, they were entitled to it. Many of the stations simply disappeared and those that didnt' were forced to upgrade in order to stay in existence. Though at the time this was a huge setback for campus stations, the net result was a rethinking in the way that college radio was viewed. In the following years, college radio would forge an identity and give birth to an entire genre for these reasons, specifically because of this.
Posted at 11:13 am by Sound_Opinion
Permalink